From now I am the owner of the best kitchen tool ever: the Nut Hammer designed by Roger Arquer for Menu. It looks and feels like a real tool. It's heavy and does what it is made for: cracking nuts fast and easy.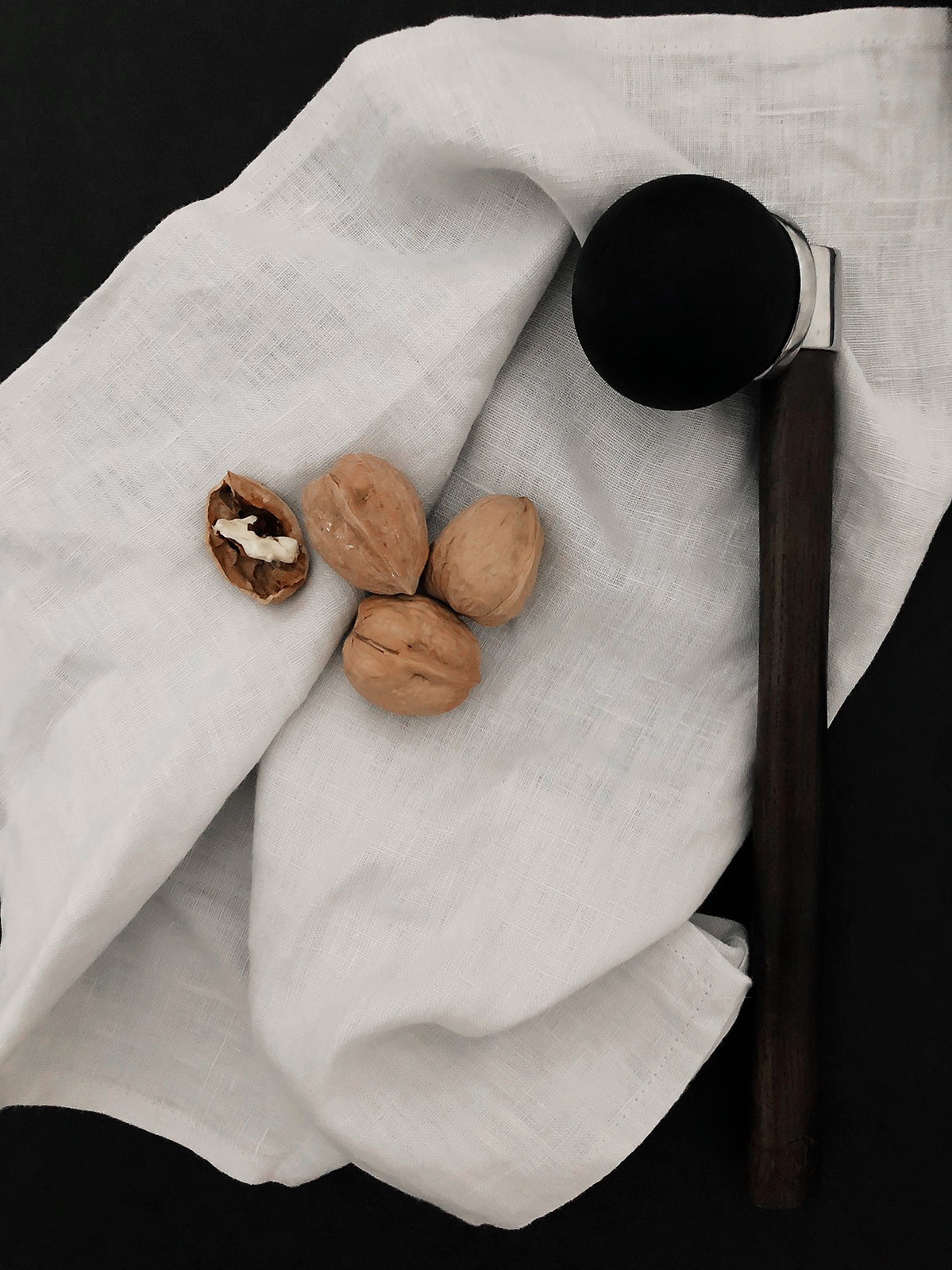 I must admit I'm not necessarily a cooking enthusiast. Though, I do love a good and beautiful kitchen essential. And the Nutt Hammer guarantees much more fun moments in the kitchen. I eat a lot of nuts for both breakfast, as a snack and in salads. So this is a welcome addition to my kitchen equipment.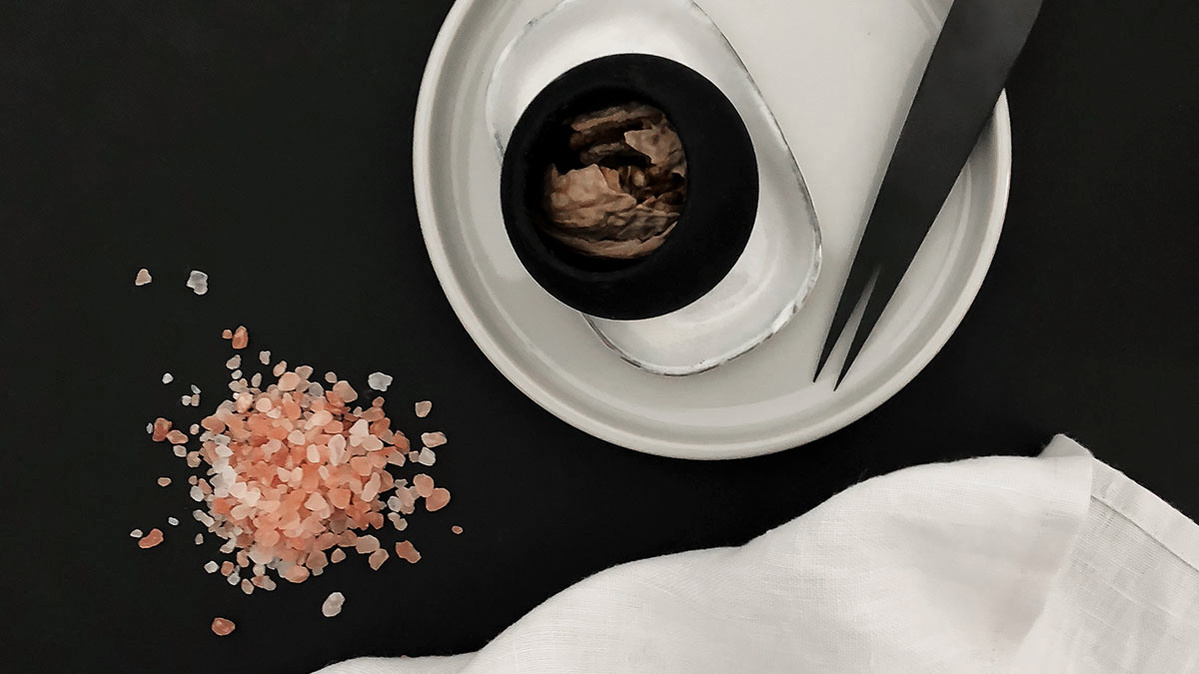 The handle is made of dark ash wood. Combined with cast iron and a black silicone cap. It gives the design a masculine look. It's a great combination of aesthetics and function. How does it work? Simply put a nut in the cap and hit it against a hard and smooth surface. The cast iron will do the work and crack the nut. You don't have to slam it too hard. And no mess, because the cracked nut remains in the black cap. The Nutt Hammer works with different types of nuts, like walnuts, hazelnuts and almonds.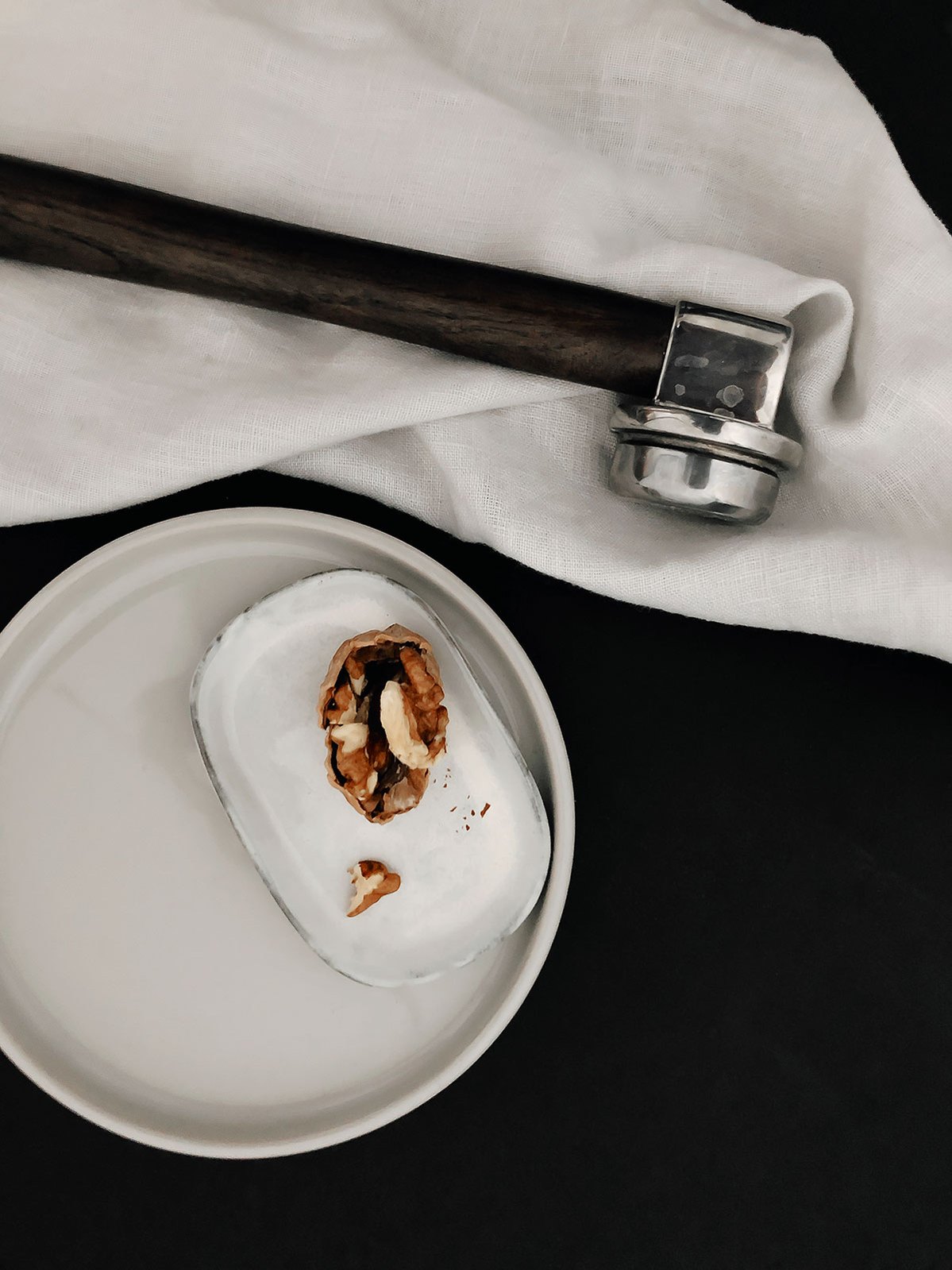 Menu's philosophy is very simple. They want to make the world better en less complicated: a little bit nicer to wake up. This Danish brand collaborates with talented and creative designers all over the world to make objects and high quality design with a crisp Scandinavian look. The result of their cooperation with Spanish designer Roger Arquer meets these values and they created a clever solution for modern living and everyday use.
It is not an indispensable tool, but certainly a very nice way to crack some healthy nuts.

Photography and styling beeldSTEIL | Wen van Woudenberg
In collaboration with mister design
You might also like: