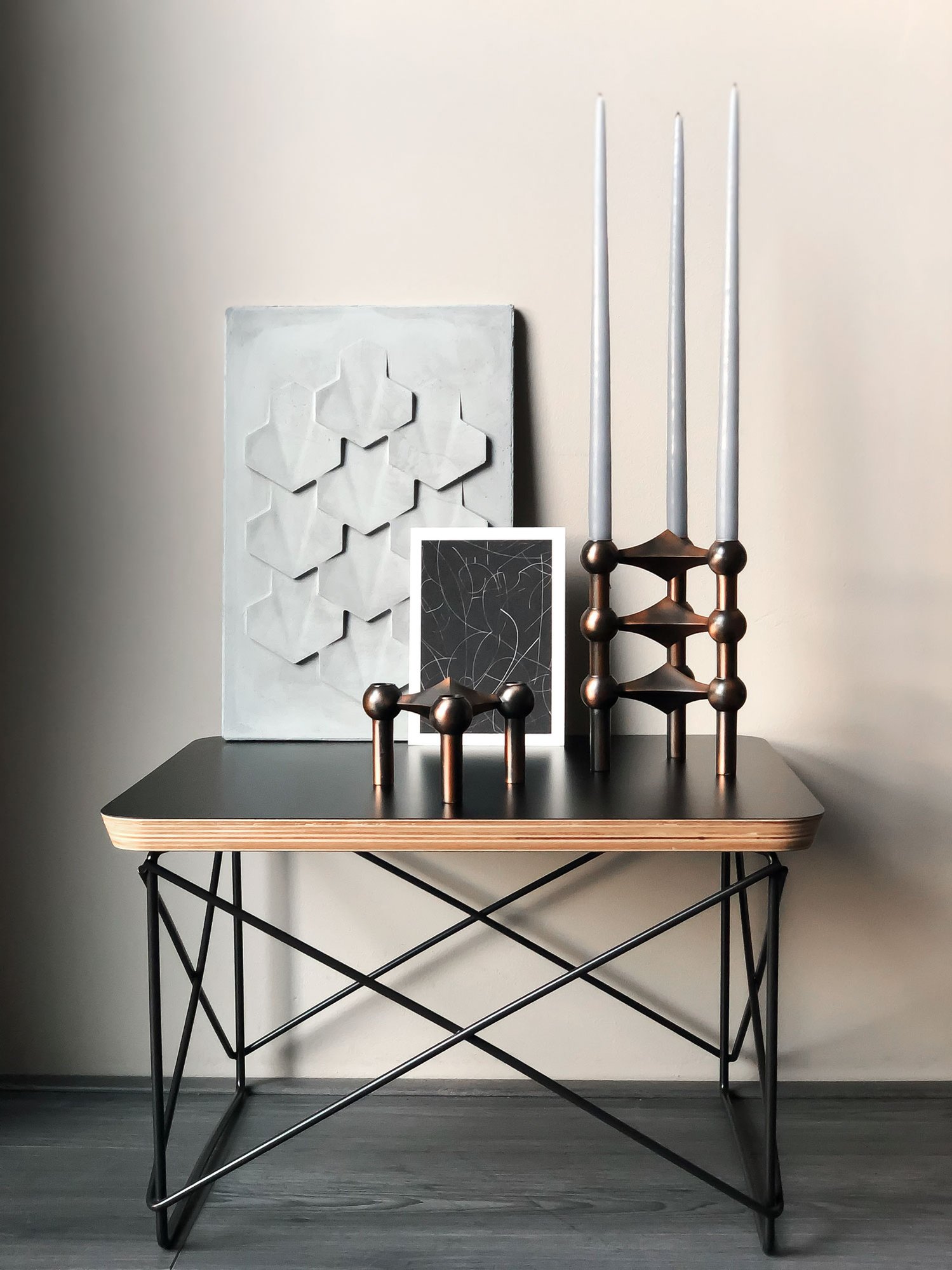 For years I had the Vitra LTR side table on my mind. Since I have a mix of modern and classic designs at home. Its 50's design would perfectly blend in. I also always wanted a Ray and Charles Eames design at home. Since I admire their work and way of thinking out of the box. The name LTR comes from the words Low Table Rod Base, which sums up well its structure and size.
The LTR - Low Table Rod - was designed by famous design duo Charles and Ray Eames in 1950. This small yet eye catching side table has a frame made of welded wire steel. I like the look and feel of this design. The frame gives it a architectural feeling, the wooden top with its round edges provides an elegant look. Both the frame and top are available in several colours and various finishes, like chrome or powder coating. I choose the black/black LTR table. A lovely detail is the raw wooden edge of the table top.
Although it is a small table, 39,2 by 3,5 and 25 centimeters high, it is very useful and versatile. Especially when you live in a small city apartment like me. When you need an extra table next to your sofa. Or simply use it to display some favorite home decorations, magazines or flowers and greens.
For me the LTR table was perfect for a narrow wall close to a window and next to a lounge chair. The function of the table can vary from day to day. Which I like a lot because I want to be able to make small changes at home. When you have more than one LTR it is even possible to stack them like shelves or group several tables.
Photography and styling beeldSTEIL | Wen van Woudenberg
In collaboration with mister design
You might also like: