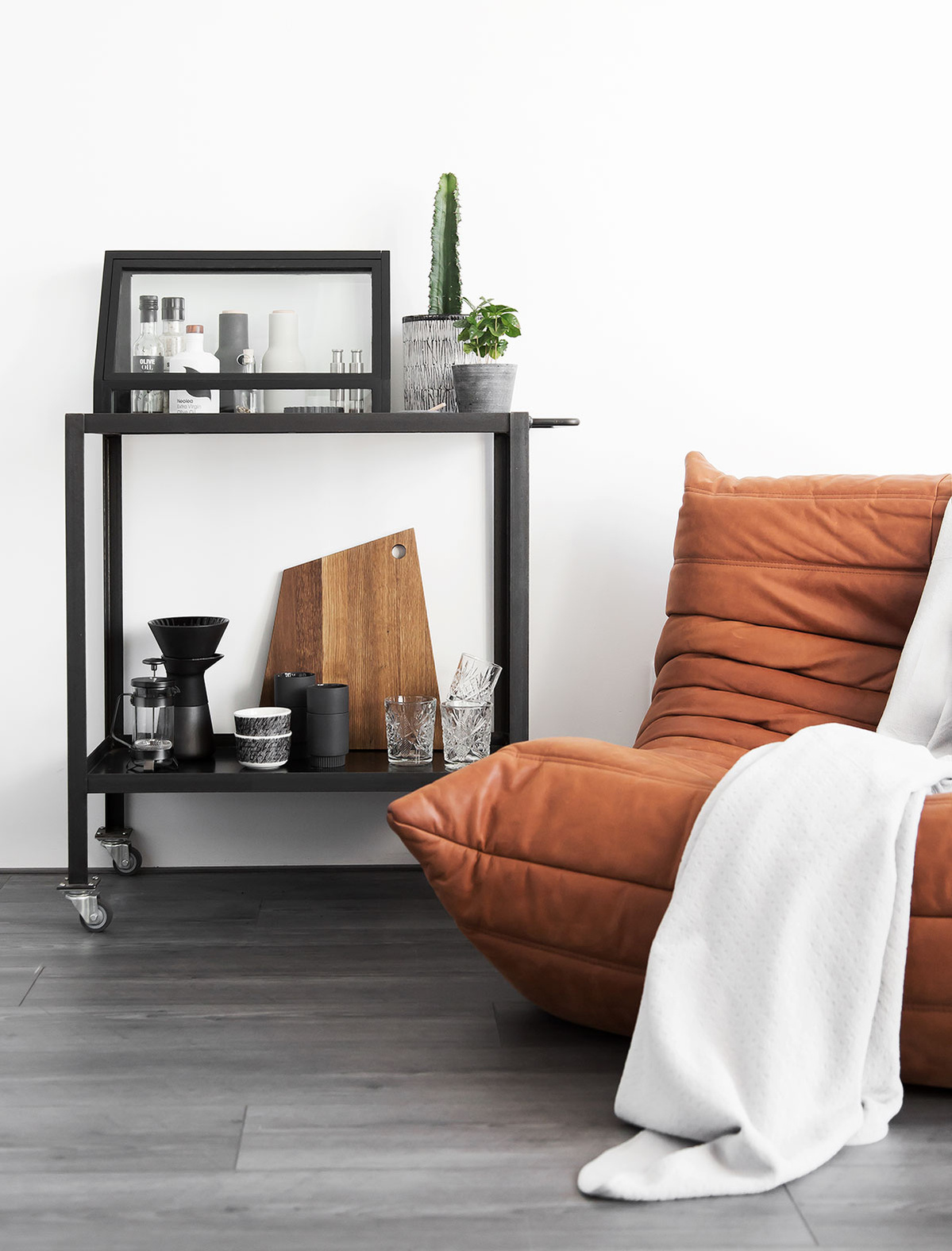 A room within a room for nature. Designer duo Atelier 2+ have created a greenhouse that is small enough for indoor use but large enough to house a miniature garden. "Greenhouse is a product of our stay in Scandinavia." When the designers were living in Sweden they felt the need to get closer to nature and to make room inside their dwelling for nature. "To create miniature worlds because it is not large enough for people merely to plant just anything in it. It makes demands on the user, perhaps requiring green fingers or the sensitive touch of a sculptor."
The Greenhouse is a Stockholm Design House design object with artistic ambitions, a sculpture that makes room for nature and creativity. "Green plants are a neglected area which call for innovative design solutions: precisely what Greenhouse offers". Atelier 2+ place greenery on a pedestal and project it with glass as the delicate and beautiful item that it deserves to be.
I live, work and cook in one room. And sometimes I change it into a photo studio. Of course, the greenhouse is made for.. greens :) yet I also like to use it as an additional storage space in the kitchen. I'm living small but cozy and with the most necessary stuff around me.
In Spring and Summer the greenhouse is filled with fresh herbs and small plants on the balcony of my city apartment. Now, in Winter times it serves as an extra small cabinet to storage kitchen accessories. The greenhouse in dark grey - close to black - perfectly matches the industrial metal black trolley. This way everything is movable and hand around the kitchen.
This is the mini version, made from lacquered solid ash timber with panes of toughened glass and a planting tray made of galvanized metal.
Photography and styling beeldSTEIL | Wen van Woudenberg
In collaboration with mister design