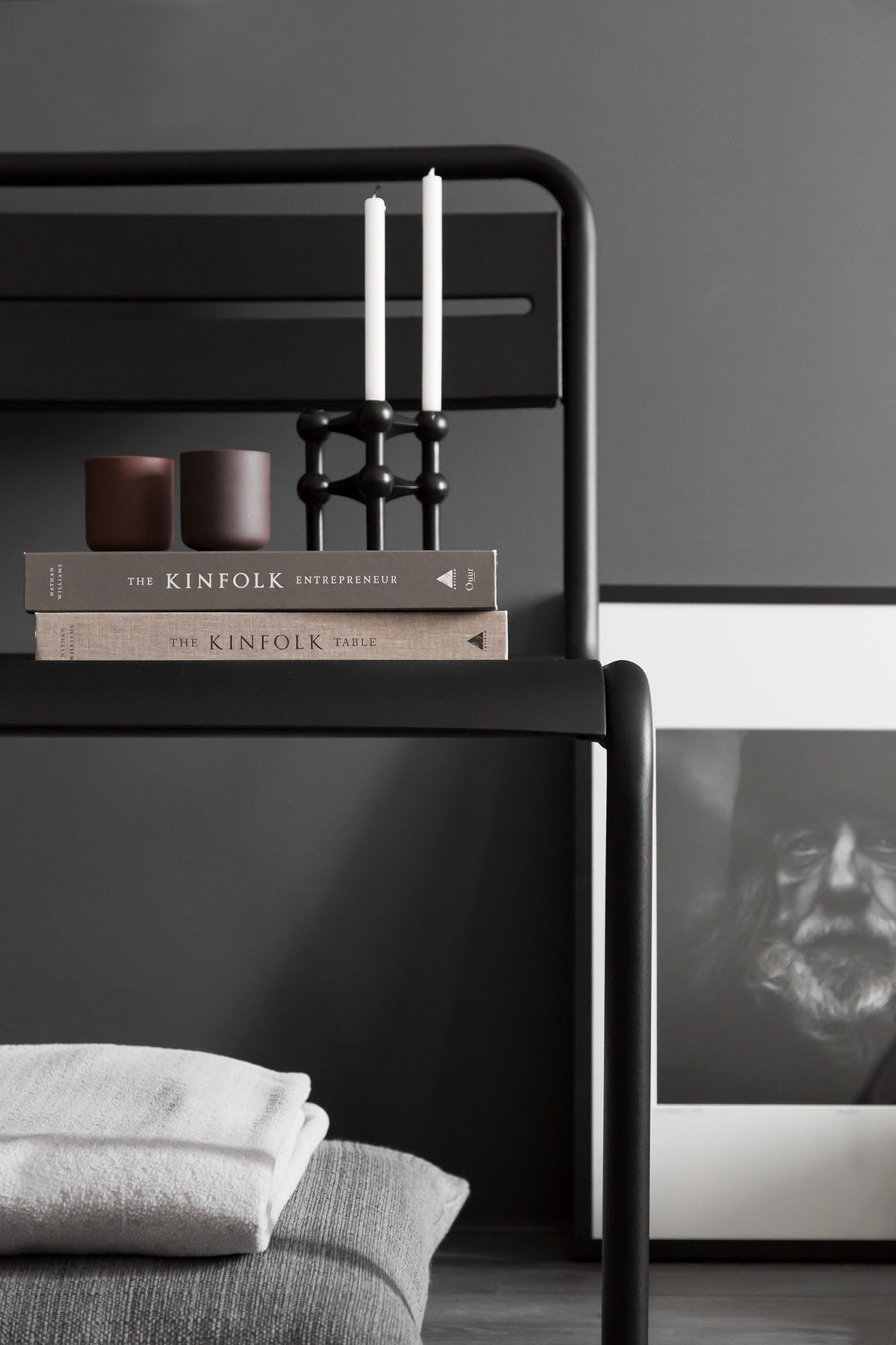 Looking forward to sunny days, drinking my morning coffee outside. Though I love the Emu garden bench indoors too. During Autumn and Winter I have it inside for extra storage space, as a nice styling element or at the kitchen table. All good and nice.. but I can't wait to put it outside again. My balcony is cozy but small so an eyecatcher was needed, yet I also wanted a comfortable sitting.
This bench is part of the Star collection, which also exists of chairs and tables in a variety of colors. I chose the matt black bench, big enough for two. The combination of the minimal lines and the black turns it into a graphic element.
The story behind this brand is remarkable. It is based on experience the designers gained as radio engineers during the second world war. They set up a machine shop specialized in the production of military equipment. In order to comply with the exact technical specifications for these devices, which require a high resistance to weather conditions, it was important to protect the metal parts by means of plasticization. This Italian company used this knowledge and got specialized in metal garden furniture since 1951. This history shows in its solid and timeless character.
Though the bench is made of metal, I have experienced that the comfort is very good. The bench has a metal frame with a steel seat and back support. Thanks to the galvanization and the powder-coated frame the bench is suitable for intensive (outdoor) use.
Fun fact: the Star bench was specially designed for the Starbucks terraces. So lot's of good coffee moments in the sun guaranteed. Can't wait..
Photography and styling beeldSTEIL | Wen van Woudenberg
In collaboration with mister design
Wall color 'down pipe' by Farrow and Ball
You might also like: