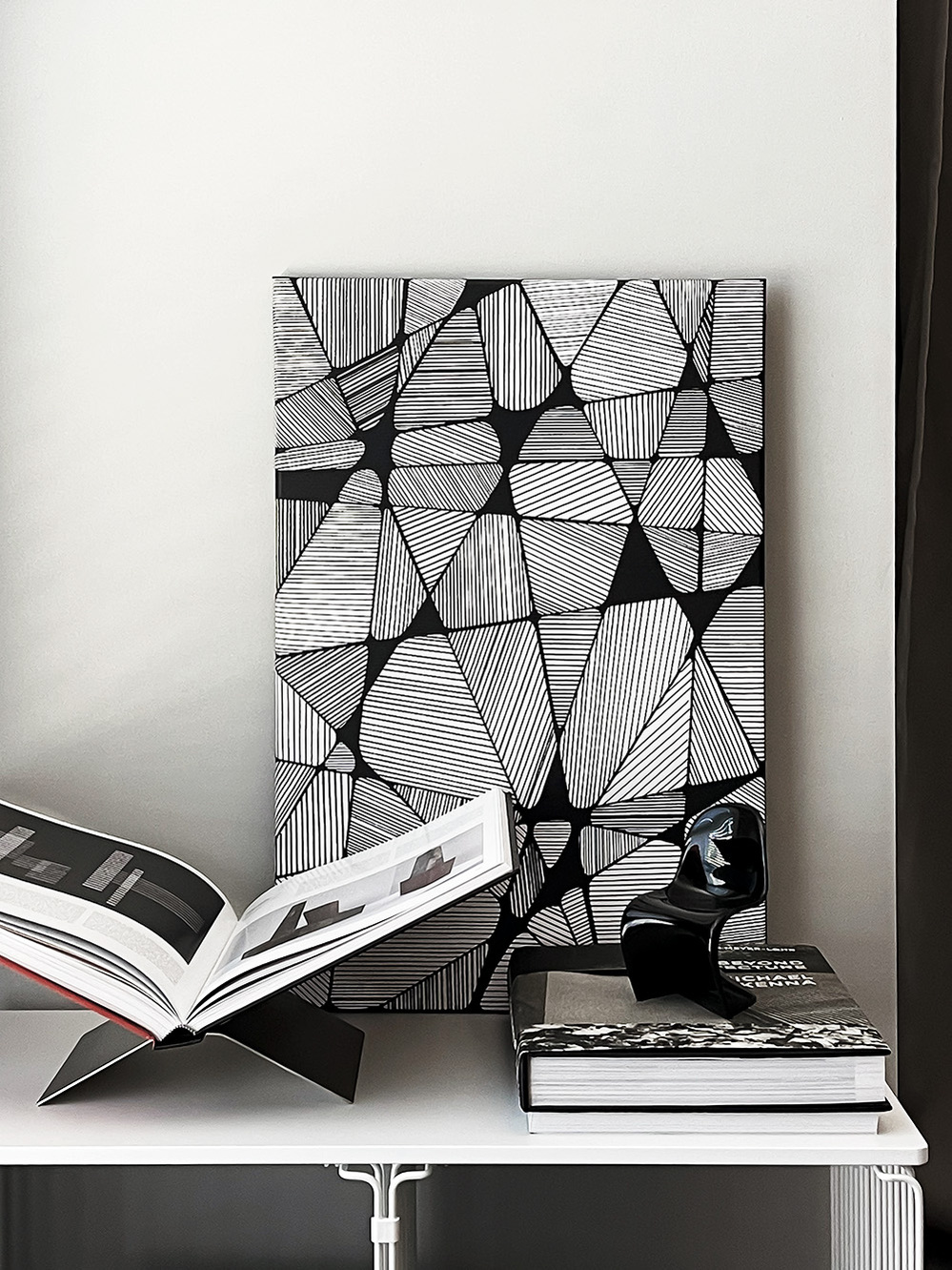 Next to photography drawing always had my attention. I really enjoy the process from an idea via a rough sketch to a final drawing. I decided to turn a blank canvas into a personal piece of work. In this case, I chose a graphic monochrome drawing I spend hours drawing by hand. The idea and pattern were born in my daily sketchbook. Slowly the white page of this art book filled itself using black fineliners.
Thereafter I digitized the original drawing. Once it was turned into a jpg file it was tempting to touch up imperfections that arise automatically when you draw by hand. Though I chose not to, I like the authentic handmade appearance. The only thing important was to resize it so it could be printed in a larger size. When it arrived it was great to see it so big and in good quality. It turned out to be an accessible way to create a unique and personal art piece.
So an online photo print service is ideal to turn ideas into a physical product, not just photographs. Regarding finish, sizes and materials there are a lot of possibilities. It is important to adjust the finish to the type of work. For this graphic black and white sketch, I found the canvas option the best. All the sides of the frame are finished in black so it feels like part of the drawing. It was delivered with an easy wall mount, yet I also like to place it on a side table or the floor. I even use it as a backdrop or flat lay for photography and styling.
I will be sharing more ideas of creative and personal (photo) print possibilities in the upcoming months.
Photography, styling & drawing by beeldSTEIL | Wen van Woudenberg
In collaboration with Fotocadeau